Our Story in Tallinn
We accidentally arrived upon the shores of the Baltic States in 2001. Having visited some 70 countries beforehand we were in a good position to recognise a good thing when we saw it.
Since then we've never looked back and have hardly been away from here!
In the intervening years countless friends and friend of friends have come here and (facilitated by ourselves) have been overwhelmed by what a spectacular time they had.

We decided to set up this business mainly because we'd be wasted doing anything else! We've had a huge amount of first hand experience of everything the region has to offer in the past 4 years having visited and stayed in many of the towns and cities as well as the enjoyed the fantastic countryside that abounds here.
We hope we can pass on our experience and wisdom to you in the future, it would be an honour! The Baltics should be experienced by everyone!

BalticStags.com is owned by our company - Jammy Joe Ltd.
SIA "JAMMY JOE" has been dully registered within the Register of Enterprises of the Republic of Latvia at the address Riga, Pulkveza Brieza iela 8-1. Company registration number 40003790962.
You can view the database of incorporated firms in Latvia at the webpage: http://www.lursoft.lv/en/ .

We trust our accounting to professionals SIA "SACCO" www.sacco.lv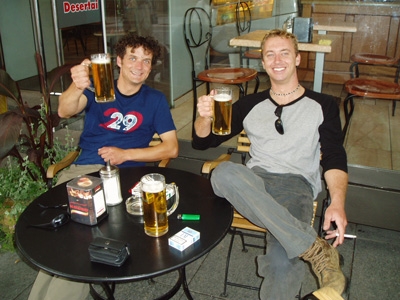 ---