Riga Stag Weekend

You cannot possibly go wrong by holding your stag night in Riga!
Riga represents VALUE! Well obviously everything's much cheaper than in Western Europe but most importantly there is no compromise in quality. We would argue that the quality here is better than at home by several dress sizes!

If that's not enough, the past couple of years has seen the introduction of low cost airlines coming to Riga so now it even costs next to nothing to get here!

The city is on the coast giving easy access to miles of clean sandy beaches and not to mention the superb stag do activities found only in Latvia! WE LOVE RIGA!

Riga Stag Nightlife
The nightlife in Riga quite simply ROCKS, ROLLS, RUMBLES and REVERBERATES! Whatever your stag group's tastes, there is a cafe, bar, pub, club to suit - not to mention the countless casinos and strip clubs! The beer is cheap and the women are elegant, glamorous and so so beautiful!

If you're into it - Riga's sex industry is thriving. The number of strip clubs is now into double figures and prices are low. Sexy 10 minute private dances for €10 - Now that's value! It's worth mentioning however that there are some establishments in Old Riga which are substantially more expensive so please READ THE MENU before indulging!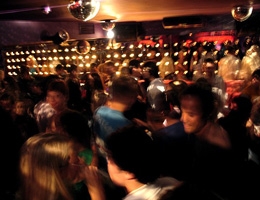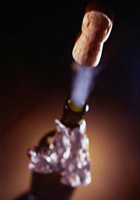 Riga Stag Activities

Riga offers a brilliant range of activities at great prices. As well as the usual suspects you can really liven up your stag weekend with activities unique to Latvia. Where else can you ride in a REAL bobsled down a REAL Olympic standard bobsleigh run?! Also how many other places offer bungee jumping from a cable car?!
- Please have a look at our Riga Stag Activities page!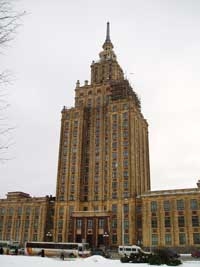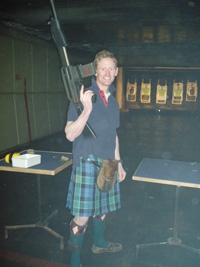 Riga Food and Drink

A wide variety of restaurants and eateries offer food from traditional Latvian, Russian and Ukrainian dishes to those old western favourites such as pizzas, kebabs, curries and quality steaks. You can dine like a King for less than a €20 and quality beers cost about €2 a pint so you'll be reveling in your instantaneous millionaire status!


Riga Stag Accommodation

Riga offers stag friendly accommodation to suit every budget from the palatial suites of the new western-style hotels to the more traditional soviet-style! All accommodation we offer will be named, centrally located and usually in the Old Town.
- Please have a look at our Riga Stag Hotels page!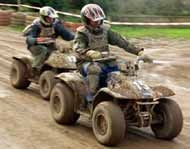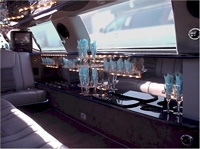 Riga Culture

Riga is in essence the Capital of the Baltics as it's the largest city with almost one million inhabitants. Just over half are of direct Russian decent which gives the city a somewhat cosmopolitan vibe! For a good Russian experience get down to the central market where you can meet the locals and gain a good insight into life in Riga. In addition you can pick up some incredible bargains - especially drastically discounted newly released cds, dvds and computer games!
Riga also has 5 concert halls, 6 drama theatres and a huge opera and ballet theatre. We can organise tickets for you which are unbelievably cheap compared to performances back home, so your stag weekend doesn't just have to be about drinking although it probably will be!
There are also dozens of museums, art galleries and churches in Riga which are open to the public year round. Try the Latvian museum of occupation for a blunt and graphic insight into life during the German and Soviet occupations.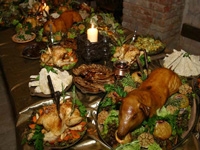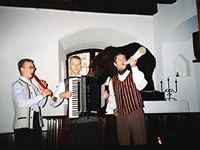 Riga Sight-Seeing

The sight-seeing is not just restricted to the local ladies however because Riga claims to be the Art Nouveau architectural capital of the world and its 800-year-old Old Town is also a UNESCO world heritage site and home to the tallest wooden church spire in Europe!
The city's colourful history is displayed through it's architecture. The Old Town is quintessentially Latvian with Swedish and German influences. The Soviet era has also left it's mark all around Riga and close to the Old Town you can't miss the Latvian Riflemen Monument or the Stalinistic 'Christmas cake' building which is home to the Academy of Sciences.


Tourists

Riga hasn't been ruined by tourists - yet! More and more are coming every year but it's nothing like Prague or Western European cities. Still we recommend you come now while the city still has the feel of a real town with real people!

Still not convinced? Then please read our Why book with us? page!


For a free and non-obligatory quote....

- Please send us an email to email@balticstags.com stating your interest in Riga, how many are likely to be in the group, when you'd like to travel, what standard of accommodation you'll need, what activities you'd like to do, and anything else you think will be helpful in creating what will probably be the best stag weekend experience of your lives!
For some ideas on how to save more money please have a look at our Riga Stag Packages page.


Contact Us for a Riga Stag Weekend!

- If you have any questions unanswered by this page please don't hesitate to drop us a line either....

by email : email@balticstags.com

or by telephoning our office : +37120210836
---