Contact Us!

Please feel free to contact us at anytime with any questions or queries. We promise to reply to your emails within 48 hours. You can also phone us anytime during daytime office hours as well as in the evening as there's a good chance we'll still be here.

Our email address is : email@balticstags.com
Our telephone number is +37120210836


For a FREE and non-obligatory quote.... Please send us an email to email@balticstags.com stating Riga, Tallinn or Vilnius, how many are likely to be in the group, when you'd like to travel, what standard of accommodation you'll need, what activities you'd like to do, and anything else you think will be helpful in creating what will probably be the best weekend of your lives!

We look forward to hearing from you!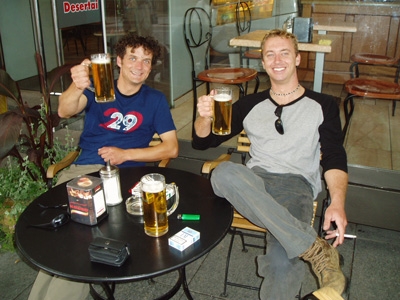 We trust our accounting to professionals SIA "SACCO" www.sacco.lv